Homeopathy is a system of natural medicine based upon the ancient principle of "like cures like."
Top Homeopathy Clinic Online
Dr Anubha's Homeopathy clinic can be accessed from USA, UK, Canada, Australia, Germany, UAE, Pakistan, India and worldwide though it is based in Hyderabad. Using modern online technology, from the convenience of your home, you can visit Dr Anubha's Online Homeopathic Clinic. This Homeo Care Clinic is a solution for all your health issues under one roof. This is the best place if you are seeking treatment for any diseases. This Homeo Clinic provides a remedy for all ailment. Without exception, it emphasises on the well-being of the sick person and hence, it is undoubtedly one of the unrivalled Homeopathy Clinic in Hyderabad. 
Best Homeopathy Hospital in Hyderabad
If you are in search of the finest Homeopathy Hospital in Hyderabad. Then Dr Anubha's Homeopathy Clinic is the answer. Dr Anubha comprehends and heals her patients in her exclusive manner. She has treated many people and has helped them to get rid of their diseases successfully at her Homeo Care Clinic. If it is not possible for you to visit this Homeo Clinic you can take the advantage of web-based technology and avail Dr Anubha's Online  Homeopathy Hospital, from USA, UK, Canada, Australia, Germany, UAE, Pakistan, India and Worldwide. This is a trustworthy platform where you can acquire the best homeopathy treatment by the best Homeopaths. Therefore, reap the benefit of homeopathy for relishing a sturdy life and end your hunt regarding the most beneficial Homeopathy Hospital when you have this unparalleled Homeopathy  Hospital in Hyderabad where the best treatment is provided.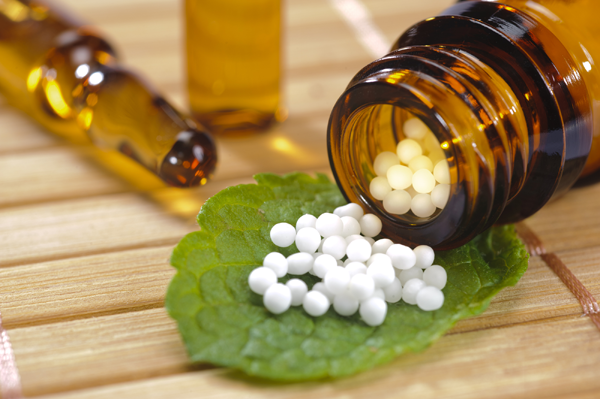 No age limit. Anyone can take it.

It can be taken by pregnant or nursing women.

A life saving medication which deals with mild as well as chronic diseases.
It has been approved by FDA, and there are no such cases in which homeopathy is banned because of its hazardous effects.
Homeopathy is based on rules of nature which has its own significance from last 200 years. Hence it's a practically proven treatment.
Medicines are sweet in nature, hence can be easily taken by infants
Homeopathy medicines are harmless and natural, as they are based on holistic strategy. When a body fails to cure any disease by itself, homeopathy treatment can activate the healing process in the body. These remedies are suitable even to newborn babies.
Myths and Facts about
Homeopathy
Take advantage of homeopathy for living a healthy life and stop your search for the best Homeopathy Hospital in Hyderabad. When you have Dr. Anubha's Homeopathy Clinic for the quality treatment.
Get quality treatment for quality life!
It is believed that homeopathy treatment is slow. But in many diseases like diarrhea, minor infection and fever it acts faster than other treatments. In chronic diseases like diabetes, blood pressure etc, homeopathy medicines may take time to heal, but it can eradicate the disease completely. Unlike other treatments in which patient needs to take lifetime medications, homeopathy will bless you with medicine free life after treatment. Homeopathy treatment never leads to unnatural changes and patient feels healthy and fit through this treatment.
There are wide array of homeopathy hospitals in Hyderabad but Kushal Homeopathy Clinic run by Dr. Anubha has its own identity. She brings on the table her decades of experience in homeopathy and cures various diseases through her expertise. Whether you are looking for treatment of diabetes, thyroid, women health, arthritis, infertility, sinusitis, hypertension, hair, skin, allergy, asthma, migraine, spondylitis, or children diseases, everything is cured in this homeopathy hospital. Treatment involves complete health evaluation of the patients, thus catering nothing but healthy life to them. You can call this homeopathy hospital as one stop solution for all your health related problems.
What People Say
Testimonials
My mom got thyroid problem. after consulting here more than half disease is cured
Jitendar Bhati
Good Experience Got treated in Hair Fall Feeling Great..!!
Punam Asawa
Good Homeo Clinic For All Treatments like Thyroid, Hair fall, Skin E.t.c
Hanuman Asawa
Excellent, m absolutely convinced, satisfied n happy with the treatment. Additionally, doctor is highly specific, prompt n highly efficient in diagnosing the symptoms.
Khushbu chopra
My mom started taking the medicene from 6months and she got improved her self alot.
pogaku yashashwini
Doctor is very good and highly experienced. She gave me effective treatment of Thyroid & allergic cold. So easy to follow, no side effects.
Hemlata Bapna
great doctor. Cured my problem within 5-6 months. I will definitely suggest you to visit her for best results.
Chandni Manek
We have always been highly appreciative of the personalised attention we get from Dr Anubha. The caring and sympathetic treatment is a positive culture. Our compliments for this clinic and the doctor.
amina kishore
I was suffering from severe migraine when i happened to walk into Anubha Homeopathy's clinic.3-4 months taking the course, i could see much of a change as the intensity of migraine had reduced. It has been a year now, and am really relieved that I could get rid of my migraine completely. Happy and satisfied.
Geetha S Prasad
I had a good experience with doctor anubha. I am getting treatment for asthma and cold allergy. It's been 4 months now. I improved a lot. Will definitely recommend for the permanent cure.
Varun Singh
I've taken hair growth treatment from Dr Anubha, and certainly I can see the immense diff in my growth and less hair fall. I highly recommend for hair treatment as I can see a very good diff. Overall a very good experience.. Thanks a lot Ma'am 🙂
Rumana Anwar
I was suffering from joint pains for past 4 years, visited many hospitals but i could not get relief. lastly i visited Dr.Anubha's Homeopathy Dr gave me the assurance and I'm getting treated since 8months now i could find a good improvement….Thanks to Dr
Parmeshwar Rao
This is the very best treatment available, I have been trying Allopathy so much money was spent but there was no relief, but after visiting madam Now I am feeling very fine and good, Thanks very much Madam Anubha
Sarilla Shasi
I am Sundeep was suffering from thyroid since 5 years and i went through all the medicine for my thyroid to cure but was not satisfied lastly came to Dr.Anubha's Homeopathy and took the treatment here and i am very much satisfied as my thyroid is now normal…
Sandeep Singh