Homeopathy is a system of natural medicine based upon the ancient principle of "like cures like."
Top Homeopathy Clinic Online
Dr. Anubha's Homeopathy Clinic in Hyderabad is a top online destination for Classical homeopathy consultation and treatment. With the convenience of modern online technology, you can now access Dr. Anubha's Online Homeopathic Clinic from the comfort of your home. This Homeo Care Clinic offers comprehensive solutions for all your health issues under one roof. It is renowned as the best homeopathy clinic in Hyderabad, providing effective remedies for various ailments. With a focus on the well-being of each patient, Dr. Anubha's clinic stands out as an unparalleled choice for holistic healthcare. If you are in Hyderabad and seeking expert homeopathic treatment, look no further than Dr. Anubha's Homeopathy Clinic, where you will receive personalized care from experienced homeopathic doctors.
Best Homeopathy Hospital in Hyderabad
If you are in search of the finest Homeopathy Hospital in Hyderabad, look no further than Dr. Anubha's Homeopathy Clinic. Dr. Anubha's unique approach to understanding and healing her patients has helped numerous individuals successfully overcome their ailments at her Homeo Care Clinic. Even if you are unable to visit the clinic in person, you can still benefit from Dr. Anubha's expertise through her Online Homeopathy Hospital. This reliable platform allows you to receive the best homeopathy treatment from anywhere in Hyderabad. Rest assured that you will be treated by the best homeopaths. Put an end to your search for the most beneficial Homeopathy Hospital by choosing this unparalleled healthcare facility in Hyderabad, where you can receive the best possible treatment and experience the benefits of homeopathy for a healthier life.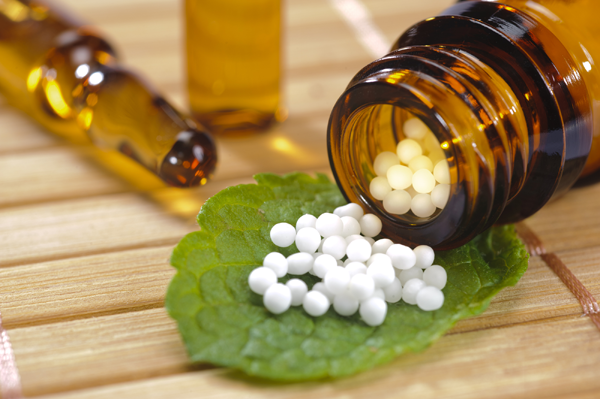 No age limit. Anyone can take it.

It can be taken by pregnant or nursing women.

A life saving medication which deals with mild as well as chronic diseases.
It has been approved by FDA, and there are no such cases in which homeopathy is banned because of its hazardous effects.
Homeopathy is based on rules of nature which has its own significance from last 200 years. Hence it's a practically proven treatment.
Medicines are sweet in nature, hence can be easily taken by infants
Homeopathy medicines are harmless and natural, as they are based on holistic strategy. When a body fails to cure any disease by itself, homeopathy treatment can activate the healing process in the body. These remedies are suitable even to newborn babies.
Myths and Facts about
Homeopathy
Take advantage of homeopathy for living a healthy life and stop your search for the best Homeopathy Hospital in Hyderabad. When you have Dr. Anubha's Homeopathy Clinic for the quality treatment.
Get quality treatment for quality life!
It is believed that homeopathy treatment is slow. But in many diseases like diarrhea, minor infection, and fever it acts faster than other treatments. In chronic diseases like diabetes, blood pressure, etc, homeopathy medicines may take time to heal, but they can eradicate the disease completely. Unlike other treatments in which the patient needs to take lifetime medications, homeopathy will bless you with medicine-free life after treatment. Homeopathy treatment never leads to unnatural changes and the patient feels healthy and fit through this treatment.
There are a wide array of homeopathy hospitals in Hyderabad but Dr. Anubha Homeopathy Clinic run by Dr. Anubha has its own identity. She brings to the table her decades of experience in homeopathy and cures various diseases through her expertise. Whether you are looking for the treatment of diabetes, thyroid, women's health, arthritis, infertility, sinusitis, hypertension, hair, skin, allergy, asthma, migraine, spondylitis, or children's diseases, everything is cured in this homeopathy hospital. Treatment involves complete health evaluation of the patients, thus catering nothing but healthy life to them. You can call this homeopathy hospital a one-stop solution for all your health-related problems.
Homeopathy has gained increasing popularity in recent years. There are many reasons why patients choose homeopathy, including the desire to use less harmful and toxic medical services, natural medicine that is more effective, and has the least adverse effects. Another reason is the oversaturation with allopathic medicine, which has recently been used abusively and unjustly.
As a holistic holistic healthcare system, homeopathy considers the human being as a unity of mind, body, and soul. Suffering, whether physical or moral, is a part of the human experience and no one is exempt. In a way, it seems that, to a certain extent, it makes us more capable of evolving. Life is like a highway, where we climb and descend ladders.
A homeopathic remedy has no adverse side effects or toxic properties, unlike conventional preparations. Patients who cannot tolerate conventional prescription drugs can often use homeopathic remedies safely.
 A variety of childhood ailments can be treated effectively and quickly with homeopathy without producing any side effects. While antibiotics and other such drugs can impede digestion and lower the body's resistance, homeopathic pills do not cause any allergies or damage to the body, even if they are taken for a long time.
Complete Homeopathic Care For your Family
Using Homeopathic Treatments, you and your family can benefit from improved health since homeopathic medicines activate the self-regulatory mechanism of the body that helps you treat all kinds of ailments & diseases. It also strengthens your immunity while optimizing your bodily functioning.
Homeopathic medicines' major benefits are that they are natural and made from small amounts of herbs, minerals, and animal ingredients. They can be used by pregnant women, infants, and children without worrying about the dosage.
Additionally, Homeopathic Medicine is not toxic since they are all-natural and contain amounts of minerals, herbs, and animal products, making them suitable for children and pregnant women.
Many people have used it to help themselves, their families, and their pets without experiencing harmful physical consequences. There is no toxicity, addiction, dependency, or withdrawal. Millions of people use it safely, without negative effects on their health.
Why Choose Dr. Anubha?
With over 23 years of experience, Dr. Anubha understands and uniquely treats patients. She has cured many diseases in her Kushal Homeo Clinic. She obtained her Bachelor of Homeopathic Medicine and Surgery (BHMS) from the Government Homeopathic Medical College. College, Bhopal, MP and Master Clinician Degree in Classical Homeopathy.
As a result of attending several seminars and conferences on predictive homeopathy, she has developed a comprehensive understanding of the field. Dr. Anubha offers peaceful medical treatment solutions that are reliable and relatively safer than other medications to thousands of people.
Dr. Anubha is one of the best homeopathic doctors in Hyderabad. She is highly committed to providing the best possible homeopathic treatment for her patients' therapeutic and complete healing.
About Dr. Anubha's Homeopathy Clinic & Hospital
Dr. Anubha's Homeopathy Clinic & Hospital has been offering high-quality, non-toxic, and highly effective treatments in Hyderabad for over a decade. We are dedicated to providing efficient service that brings healing power to our patients by using the rich and traditional classical homeopathic knowledge and advanced technology we have. We have a team of dedicated homeopaths who work to provide this service.
Under the brand Dr. Anubha's Homeopathy, we aim to make homeopathic treatment accessible to an increasing number of patients suffering from a wide range of diseases and to achieve success in patient care by using classical homeopathy.
We strive to provide excellent patient care best service and strive to improve the health of every patient vigorously. Our experienced homeopathic doctors also provide the best medical treatment based on modern scientific research.
Is Homeopathy capable of curing old & recurring diseases?
Although homeopathy has a lot of potential for treating chronic and recurring diseases, it isn't suitable for critical diseases such as microbial infections, heart attacks, or accidents since it is a slow and reliable medical treatment method that seeks to strengthen your body and heal your wounds.
Homeopathy can be effective for healing acute and chronic conditions, according to millions of patients and thousands of homeopathic doctors. Many of these treatments even offer long-term to permanent cures by treating the diseases from their roots.
There are millions of patients and thousands of homeopathic doctors who claim that homeopathy is an effective treatment method – for acute as well as chronic conditions. It may even offer a long-lasting to permanent cure, treating the disease from its roots for most ailments.
Several studies indicate that three-quarters of chronically ill patients feel moderately or much better after using homeopathy, according to several research studies. Homeopathy has been shown to have effects similar to conventional treatments in several rigorous clinical trials; others have shown it to be more effective than a placebo.
Clinical evidence for homeopathy's effectiveness continues to build. According to several research studies, three-quarters of chronically ill patients reported feeling 'moderately better' or 'much better.' In several rigorous clinical trials, homeopathy has proved more effective than placebo; in others, it has had similar effects to conventional therapies.
Which is the Best Homeopathic Hospital in Hyderabad and why?
The Kushal Clinic is the best homeopathy clinic in Hyderabad, run by Hyderabad's most prominent homeopathy practitioner Dr. Anubha, who has been practicing homeopathy for more than two decades, offering homeopathic treatment to patients worldwide.
We have been serving patients in and around Hyderabad for more than a decade; our Clinic has evolved into a reliable clinic that offers holistic homeopathic treatment.
You can reach us at any hour, day or night, and we will attend to and provide consultation to your needs with total commitment; we serve patients from the USA, Canada, UK, Australia, Germany, UAE, India, Pakistan, and worldwide. Feel free to call us anytime in case of an emergency.
Our Clinic dispenses a wide range of homeopathic medicines that our patients can buy. We have both national and international medicines available at our Clinic as well. The Kushal Clinic is a reliable one-stop clinic and a homeopathic drug store that specializes in treating and treating homeopathic diseases. We provide the best homeopathic treatment and medicine at this Clinic.
As homeopathy medicine providers for various ailments' treatment, we understand patients' pain during their ailment and provide the most effective homeopathic medicines. By taking homeopathic medicines, you can overcome diseases such as diabetes, infertility, hypertension, etc. We ensure that the patient's overall health is maintained. We have seen an improvement in our patients' health after taking homeopathy medicines.
Testimonials
Sukuntala
I'm undergoing treatment for Pcos in homoeopathy. In a very short time, I'm relieved. I'm not using other medicines, but I still feel very relaxed. I'm very much happy and satisfied. Best homoeopathy hospital in hyderabad. I'm very much happy with result.
Sukuntala
T. Radhika
I have been suffering from back pain for the past two years. It has been a long time since I took the painkillers. The pain used to come down for some time and again became severe. I visited a homoeopathy clinic (Hyderabad). I started my treatment with Dr Anubha. I am very happy now. The medicines suited me well; my pain has reduced. I used to take the help of a walking stick, and now I can walk without it after 3 months of treatment. I am grateful to DAnubha,
T. Radhika
M.Srinivas Rao
I am M.Srinivas Rao. I've been suffering from Thyroid and Back Pain for a while now. My problems have returned despite allopathy treatment. When I saw an ad for Dr Anubha homeopathy hospital in hyderabad, I decided to give them a call. Within a month and back pain reduced. My thyroid levels have returned to normal. Now I feel much healthier and better. Thank you so much to my doctor Dr Anubha who gave me such great relief. I will certainly recommend Dr Anubha homeopathy Hospital to everyone.
M.Srinivas Rao
Ankita
my name is Ankita, and I have suffered from Dibiatecs. Then I took 2 years of homeopathy treatment from dr Anubha. My Dibatects got control while using homeopathic medicine Thanks so much to one of the top homeopathy hospital.
Ankita
Md. Jani Begum
I have been suffering from a dust allergy problem for many years. I took various treatments but did not get much relief. I started taking treatment at Dr Anubha's homoeopathy clinic in the Hyderabad on the recommendation of my relatives. I feel much better thanks to the doctors there, especially Dr Anubha. My allergy has come down, and I feel much.
Md. Jani Begum
Swapana
My name is Swapana. I have been suffering from Asthma for the last 14 years and have taken allopathy medication for the last 10 years but did not get complete relief. I saw Dr Anubha homoeopathy hospital in hyderabad on the website. Six months after starting treatment, I got relief. Now I can breathe without using any inhalers. If anybody asks me I will recommend Dr Anubha's homeopathy. The doctors and staff were very cooperative and cared for me well.
Swapana
Anjali
Homoeopathy treatment is one of the best treatments for skin allergies. Dr Anubha is taking excellent care of the patient. My daughter is very happy now, and She is improving a lot. Thanks to Dr Anubha madam.
Anjali
Sankita
Iam suffering from sinusitis problems. While searching for a homoeopathy hospital in Hyderabad, I consulted doctors at Dr Anubha homoeopathy. The doctors explained why I must take regular treatment, and I'm pleased with the result. 
Sankita
FAQs
How does Dr. Anubha Treat Her patients?
When searching for the best Homeopathy Hospitals in Hyderabad, Dr. Anubha's Homeopathy Clinic will heal and healthify you. In her exclusive manner, Dr. Anubha understands and heals her patients. She has treated many people at her Homeopathy Clinic and helped them to overcome their diseases. She is friendly. Her warm and welcoming nature will make you feel at home, so she is often referred to as the best homeopathy doctor in Hyderabad.
How to Contact Dr. Anubha Homeopathy Hospital?
If you need a consultation with us, you can contact us anytime, even in an emergency, at our Clinic or online. We provide consultation to our patients in all parts of the world. We serve patients from the USA, UK, Canada, Australia, Germany, UAE, Pakistan, India, and more. Please feel free to contact us by calling us at +91-88017 09712/ +91-91778 71574 or by email at info@dranubha.com.
Does Homeopathy have side effects?
Due to the extremely diluted nature of homeopathic remedies, there is no risk of negative side effects, although some herbs, such as Arnica, can have serious side effects if overdosed. On the other hand, homeopathic herbs may cause nausea, vomiting, nosebleeds, and diarrhea if they are too much. Still, since they are diluted in homeopathy, side effects are removed since the herb is extremely diluted, reducing the risk of side effects. Side effects of homeopathic medicines vary from person to person.