Eczema or Atopic dermatitis affects the skin resulting in irritated, red, dry, itchy skin. The skin patches become inflamed and may result in blisters too. Though common in children, it affects people of all ages. Statistics reveal that different types of eczema attack about 10 to 15% of Canadian kids younger than five, with 40% of those kids living with the condition as grown-ups. Nearly a quarter of Canadian children suffer from an eczema skin disorder. Get an Online consulting for Homeopathy treatment for Eczema in Canada, With one of the most Experienced Doctors to Cure Eczema.
Eczema treatment in homeopathy
Homeopathy treatment is a clever choice for individuals looking for a permanent and safe solution for eczema skin conditions. Homeopathy treatment treats the root cause that is the surplus histamine release and gets rid of the individual from swelling and irritation. Homeopathy treatment focuses on body and mind treatment and aims at treating the triggering factor that causes the skin condition.
Homeopathy treatment is the safest treatment that addresses eczema without any side effects. Homeopathy seems to render extraordinary results for moderate and mild eczema conditions in a few months. A short course of treatment is ample for recently identified eczema cases, and long-term treatment gives the best results for patients suffering for a long-time. Based on the genetic condition, age and constitution, the treatment period varies from person to person.
Eczema Symptoms and causes
The eczema symptoms vary from person to person but affect people of all ages. Young adults and children are usually involved with eczema, and the main symptoms of eczema include:
Intense itching
Scaling of skin with rough patches
Dry and sensitive skin
Inflamed red skin
Red rashes that occur often
Bleeding, crusting, or oozing of skin based on the severity
Thick skin
Burning sensation and pain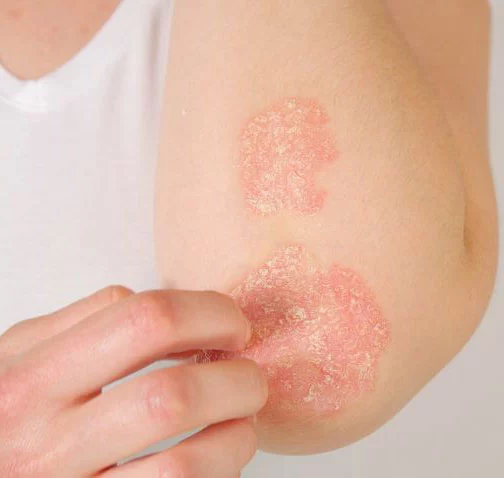 Let us dig in detail about the causes that result in eczema
Getting in contact with an individual already having eczema
Cloth and hair dyes
Perfumes found in cosmetics
Jewelry that has nickel
Cleaning solutions and soaps
Ointments and cream applied to the skin
Family history with allergies
Is homeopathy effective for eczema?
Homeopathy treatment is the best and effective remedy for patients suffering from eczema. Homeopathy clinics do not suppress skin conditions with medicines by examining and finding the root cause for the skin disorder. Homeopathy medicines possess zero side effects, and hence there aren't any risks in taking the medication for long-term too. The autoimmune disease is irritating, and hence homeopathy is the soothing and best treatment to treat such skin infections.
Best Homeopathy hospital for eczema in Canada - Dr.Anubha
If you reside in Canada and hunt for the best eczema disorder remedy, ring Dr.Anubha's clinic for quick therapy. Patients from any location can seek the help of Dr.Anubha with the latest online consultation. We stand with pride as we render the best skin treatments for all skin disorders, including eczema.
Instead of temporarily applying ointments and suppressing the infection, Dr.Anubha opts for oral medication that resolves the root cause. We treat disorders at a deep level, and hence the reoccurrence of eczema is impossible. We follow safe treatment methods with no side effects.
Our homeopaths possess years of experience and are skilled in knowing the ins and outs of eczema. We treat patients based on their severity and level of infections. Our services are extraordinary, and we delight patients with the best treatment.
Book an online consultation now
End eczema skin disorder by booking an online consultation with Dr.Anubha's clinic. Our online facility is an extraordinary service as it helps patients from all countries to get in touch with us. Please take a look at our website and book an online consultation with a few clicks. Glimpse through the positive reviews online, which portrays our success. We render the best treatment for eczema through homeopathy medicines that avert the condition entirely and prevent its reoccurrence.